---
---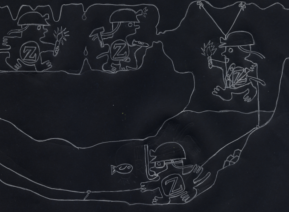 Created in 1973 by the great promoter of the caving movement of the '70s and '80s, an emblematical and at the same time controversial personality of the Romanian caving, Liviu Vălenaş. Ever since the "Z" Club remains to be a bunch dedicated to the knowledge and protection of the karstic region of the Apuseni (=Western) Mountains. The majority of today's active members belong to the generation that picked up the relay baton from Liviu. We are caving together for more than twenty years now, which means countless expeditions together, terrain reconnaissances, digging (often without any results), exploration camps and underground surveying trips. The profound changes brought by the last decades did not alter our mentality towards caving: this activity to us remains to mean actions dedicated to the knowledge of the karst and the desire to share the conclusions. This web page is launched with the hope of becoming the means of reaching this goal.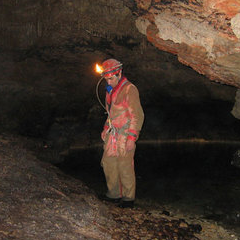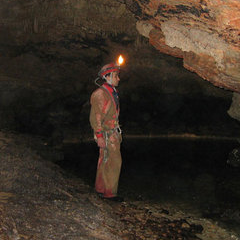 The results do repay us for all the efforts invested throughout the years. Even though each cave passage passed as "first-time" offers to the explorers an exceptional sensation that is hard to describe or explained with the help of some words too dry to express the euphoria of penetration into the unknown, we will mention here only some of the explored caverns (some discovered, too) by the "Z" in collaboration with colleagues from other Clubs: Hodobana Creek Cave, Humpleu Hill Cave, Valea Rea (=Bad Valley) Cave, V5 Pot(hole) - Vărăşoaia System, Zăpodie System. Topographical names which in "the ...-est cave" statistics mean many kilometers of passages and hundreds of meters in elevation differences, on the other hand in the systematic catalog of the caves are only some inventory numbers. Probably to each of us represents something else, these exceptional creations of Nature, and the chances of their exploration: memories, emotions, satisfaction... The consensus in these different points of views confirms that the work started in 1973 was not without results. While the results confirm the motivation necessary to continue.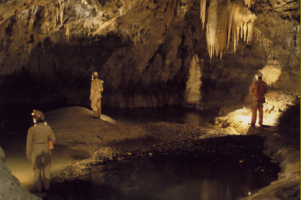 Thank you for visiting this web page!
---
This page is still under development. This, too is team work, thus help, feed-back and comments from anybody are much appreciated. Thank you! and please, check our progress often.
The English version is edited by István Szlány in co-operation with other SPEOZET editors.